​It seems that N'Golo Kante chooses well when it comes to cars, as he has spurned flashy Ferraris and Bugatti Veyrons for something a little more suited to his footballing strengths.
Which kind of car is small, light, seems to work endlessly on low maintenance, is spotted everywhere you look, 'covers the ground' and always seems to be 'taking possession' of that parking space you wanted to nab yourself?
That's right, N'Golo Kante is the proud owner of a Mini Cooper.
"I've never been someone who loves a car," the Premier League winner said to the ​Sunday Times.
"My Mini, for the beginning, was good to learn to drive on the left. I got it in Leicester and I still have it now."
Kante has also revealed that he might have ended up being a rugby star instead of the engine behind Leicester's impossible dream.
"We did rugby, I tried to tackle the man and my teacher said, 'When you were at the tournament the scout from the club said you have good spirit, good condition, maybe you can play rugby'."
"In the end the teacher said to my family: 'Maybe it would be good for N'Golo to do some sport', and my choice was to play football."
How many turnovers might the Frenchman have to his name if he represented Les Bleus at rugby instead?
Kante won the Premier League with Leicester in the 2015/16 season, and has guided new club Chelsea to the top of the league by six points straight after joining in the summer. Can he keep up his 100% success rate of winning Premier Leagues by May?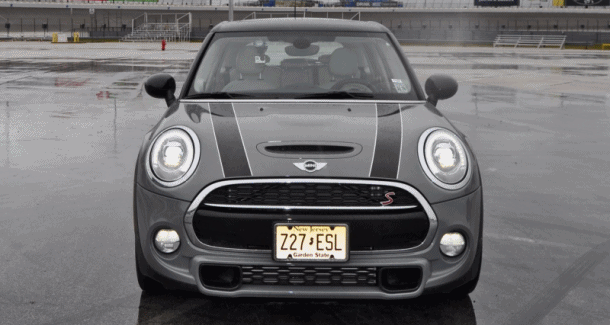 Source: http://www.90min.com/posts/4298475-mini-me-n-golo-kante-s-car-is-the-perfect-metaphor-for-his-playing-style?utm_source=RSS