​Well, it actually happened.
After various claims and counter claims, long rumoured Chelsea target Romelu Lukaku has now completed a medical for Manchester United, thus completing the first part of what – barring any last minute complications – will be a sensational swoop from the Red Devils.
The medical itself took place in the United States, where United (see what we did there?) are set to embark on a pre-season tour; as is pretty standard these days, various details of the procedure were uploaded onto ​social media:
The fact Lukaku uploaded the pics himself (via Instagram) tells you just how excited he is about the move from Everton, no doubt partly fuelled by the opportunity to play with his bestie aka Paul Pogba. It's interesting to note that both players are represented by super agent Mino Raiola.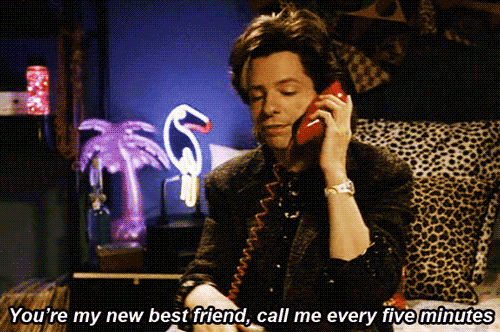 Indeed, Lukaku admits – via a video available at ​ESPN – that he's been in touch with his friend regarding the move:
"I've been talking to [Pogba] for about seven or eight years. And now he's living in Manchester. I live in Manchester. He lives like down the road from where I live, so we're together on a daily basis.
"He was explaining to me how it went at the club, and it triggered something in my head. When the opportunity came, I didn't have to think twice. I'm really excited."
The transfer will, of course, also see the 24-year-old Lukaku reunite with his former boss at Chelsea, Jose Mourinho. The fee is set to be a cool £75m, and has prompted United to end their pursuit of Real Madrid striker Alvaro Morata.
Most believed he was going to return to Stamford Bridge following some unfinished business at Chelsea; lest we forget he arrived at the Blues from Anderlecht as a 'wet behind the ears' 20-year-old, and was soon farmed out to West Brom and Everton on loan before making the move to the Toffees permanent.
Chelsea are said to have matched United's offer but Lukaku has now claimed it was a goal of his to play at Old Trafford since he was a child:
"It's the biggest club in the world. It's a club that's hungry to win the league again, to be dominant in the world again and the sort of opportunity I always wanted since a child," the Belgian international told ESPN.
"Who would say no to the biggest club in the world? The best stadium in England, the best fans. It's a perfect opportunity. I always said I want to play for a team that's challenging for every trophy that there is.
"I think Manchester United wants to be the dominant force and if you look at the history it says enough. To become part of a club like them is something I really wanted and I'm thankful for the opportunity they gave me and now it's time to work harder than I ever did before and I'm willing to do it."
Well there you have it. The biggest deal of the summer thus far is well on its way to completion.
In related news, Wayne Rooney looks set to return to his boyhood club Everton (though the two deals are thought to be completely separate), and as the summer continues, things are only going to heat up in the transfer market – watch this space!
Source: http://www.90min.com/posts/5244324-romelu-lukaku-reveals-why-he-s-chosen-to-join-man-utd-after-completing-medical-in-la?utm_source=RSS