Chelsea legend Frank Lampard has revealed he worked on his finishing consistently as a youngster.
Lampard is Chelsea's all-time leading goalscorer with 211 goals, an incredible return for a midfielder, and the former England international says he worked out his strengths when he was a youth prospect.
He told ​the Times: "​As a 17-year-old I worked out my talents and that the main thing I did was score goals. I realised nearly all my goals came from what I did during the week. I see youngsters practise where they take a touch and try to bend it into the top corner.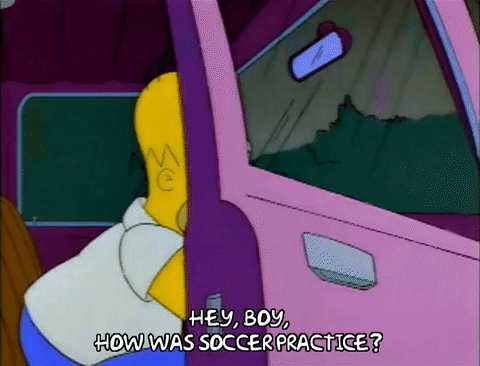 "How many times in a game have you five seconds to try and get it into the top corner? How I used to practise was sprint on to the ball, so quick it was hard not to miscontrol, and try to get it in the net as fast as possible."
"I hated trying to put it in the top corner. Most times I put my head down and foot through it and scored a lot of goals through deflections. That wasn't luck, that came from striking the ball hard and early — like Harry Kane."
Lampard also revealed he has aspirations of becoming a manager one day.
"I want to manage," he added.
"Most of my career I wasn't sure but when I got into my thirties I became a lot more interested
"Much as I'm interested in coaching I've just as much interest in how to deal with people. I see someone like [Mauricio] Pochettino and his relationship with players — like both a boss and a bit of a friend — and I love that.
"[Jose] Mourinho came in and said, 'We're going to win the league this year.' He mapped out how. He changed our mindset. [Carlo] Ancelotti wasn't tactically the most demanding, but the best man manager I've ever worked with.
"Harry [Redknapp]? We all see Harry as this character we adore, but he was old school yet was bringing in Italian fitness coaches when nobody else was. You hear Alex Ferguson was the same: this old school face but behind was somebody taking his club forward with new ideas.
"[Claudio] Ranieri brought me to Chelsea. I was 11 million quid, I went in the box and scored a few goals but didn't get involved in the build-up play enough. He told me I had to get in the gym. He said my legs were too fluffy and I had a cow's arse!
[embedded content]
"I loved Sven [Eriksson]. A people person in the Ancelotti mode, very good at running the ship, keeping it happy.
"[Fabio] Capello was the polar opposite. He was a dictator. You must not lose position. Check over your shoulder every two seconds. Retrospectively, I took a lot from him but at the time found it hard work. He just needed to lighten up, let you get into dinner a few minutes early. Or, if you check your phone under the table, it's not the end of the world.
"I sometimes see coaches trying to be clones of someone else. I don't want to be a clone, I want to be my own man."
​​
Source: http://www.90min.com/posts/5062896-lampard-on-learning-to-score-goals-the-hard-way-why-he-loves-poch-his-favourite-manager-ever?utm_source=RSS