Chelsea will be top at Christmas after they extended their winning run to an impressive 11. Meanwhile, Arsenal's (predictable) seasonal stumble continues, while the Saints won the battle of the south coast, thanks to a resurrected star…
Here's a roundup of six of the best moments from the last round of Premier League football before Christmas day.
---
Best Goal
It was a weekend of comebacks.
Both ten man Leicester and Manchester City came from behind, while Ilkay Gundogan returned from the dead (more on that later), but the most heartwarming of returns came from Jay Rodriguez, who may have played in nine games this season, but only truly announced his re-arrival on Saturday with a stunning brace to defeat south coast rivals Bournemouth.
With Charlie Austin out until Spring, Jay-Rod's return could not have been better timed and his second was a spin-and-half-volley masterpiece.
---
Best Saves
Jordan Pickford cemented his credentials as a future England number one (and subsequent tabloid scapegoat after the inevitable tournament exit), with a commanding performance between the sticks in the 1-0 victory over Watford.
The 22-year-old stopper has been crucial in transforming the Black Cats from 'definite relegation fodder' into 'probable relegation fodder', and his two saves at the death to deny Ighalo and Janmaat respectively – as well as an earlier palm over on an Amrabat drive – ensured all three points for Sunderland at the Stadium of Light
---
Best Pass
Zlatan stole the headlines (as he is wont to do), but Jesse Lingard set Manchester United on the path to victory against a stubborn West Brom with a delicious, first-time cross at full pace for the big Swede to nod home.
Lovely stuff.
---
Best Game
The 2-2 Christmas cracker at the Britannia had nearly everything you can ask for from a game of football: four goals, a late comeback, a sending off…Craig Pawson.
Good will to all men! Well, except to Mark Hughes who was left bemoaning two points dropped.
---
Best Way to Get out of Work
A few contenders for the seasonal sneakiness award.
Diego Costa and N'Golo Kante can both be excused for securing well-earned rests with their families by picking up bookings, safe in the knowledge Chelsea will be top for Christmas and New Year regardless.
However, Jamie Vardy's two-footed lunge with his Leicester side 2-0 down at Stoke was somewhat more machiavellian. It may have been a slightly harsh straight red, but after a miserable time ignoring Marcos Rojo in the last week, Craig Pawson poised like a personal trainer on high alert for dangerous lunges.
Looks like Vardy will indeed be having a party this New Year.
---
Oddest Pre-Match Tribute
Reports of Ilkay Gundogan's death have been greatly exaggerated.
Such was the sincerity of Manchester City's sombre pre-match tribute for their crocked comrade that the good people of social media began to question whether the Germany international had actually passed away.
The starting XI against Arsenal lined up with back to front shirts, featuring the former Dortmund man's name and number, in what was probably a touch over dramatic, considering Gundogan is prone to the odd knock.
The man himself even took to Twitter to ensure fans he hasn't checked out just yet. Phew.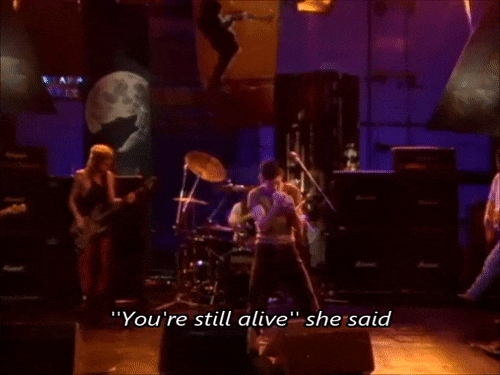 ​​
Source: http://www.90min.com/posts/4292650-6-of-the-best-moments-from-an-adventful-weekend-of-premier-league-action?utm_source=RSS